As the team mourns the loss of Laurel Lance, someone else has taken up her mantle
This week on Arrow, Oliver and his friends will grieve and remember their fallen comrade, Laurel Lance. Katie Cassidy will be reprising her role in flashbacks as the team says their goodbyes. But a new preview comic for "Canary Cry" indicates that although Laurel is gone, the Black Canary will live on.
In the comic, we see what appears to be the Black Canary taking on a gang of gun dealers. The next night, Felicity calls the team together and Captain Lance shows Oliver the newspaper from that day. It clearly reports that the Black Canary is back
Related: Arrow Showrunners Tease Felicity's Return to the Fold
Here it is, courtesy of the EP Marc Guggenheim's Twitter page: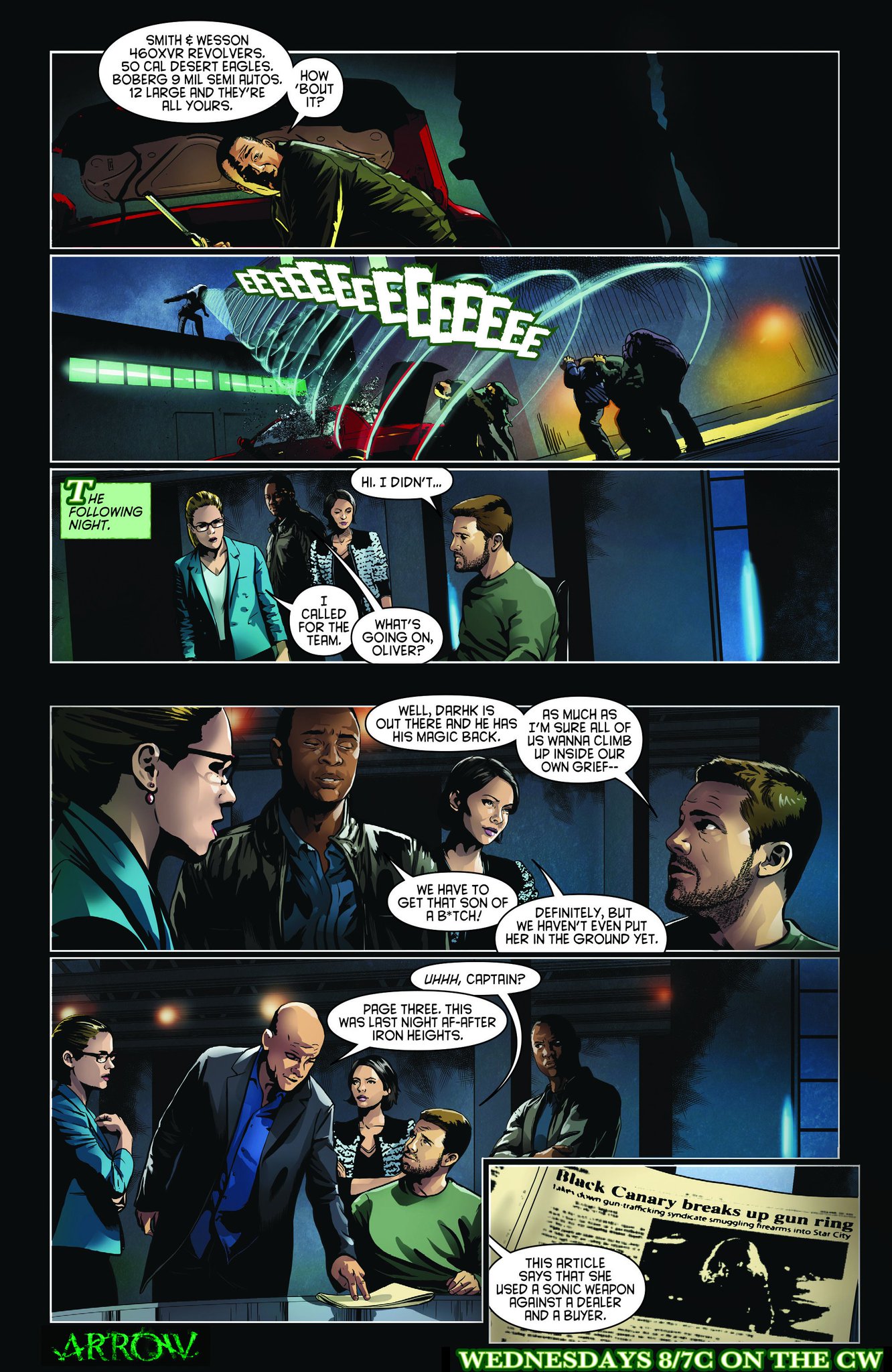 There have been rumors that the Black Canary mantle would be taken up by someone new, but by who? And is it too soon, with Laurel's death just one episode prior?
Here's the full synopsis for "Canary Cry:"
Oliver (Stephen Amell) and the team struggle to come to terms with Laurel's (Katie Cassidy) death, especially Diggle (David Ramsey) who is overwhelmed with guilt for choosing to believe Andy (guest star Eugene Byrd) had changed. Meanwhile, Lance (Paul Blackthorne) refuses to believe his daughter is really gone and asks Nyssa (guest star Katrina Law) to help bring her back. A recent Black Canary sighting in Star City only seems to prove his theory that Laurel isn't actually dead.
We'll have continuing coverage of this week's episode of Arrow, including a complete recap soon after air. Make sure you're following us on Twitter and Facebook for the latest news and updates!
What do you think about someone new becoming the Black Canary? Is it too soon? Who do you think the new Black Canary is?